BIG Kanu Glow Worm Tour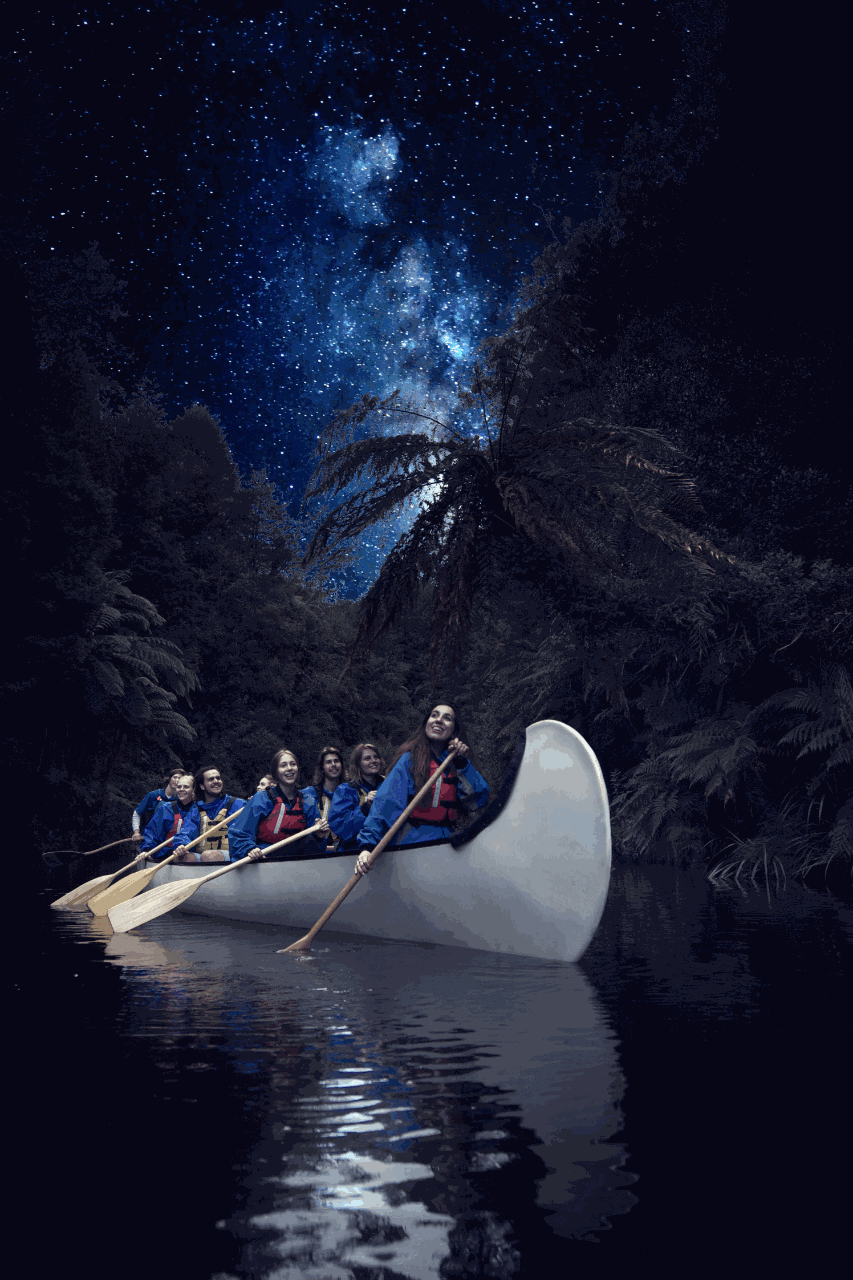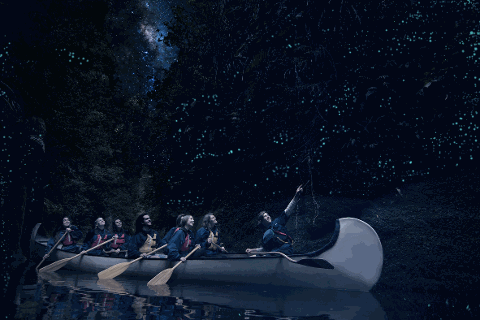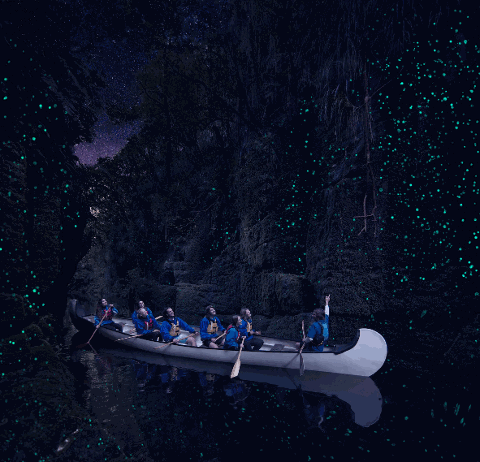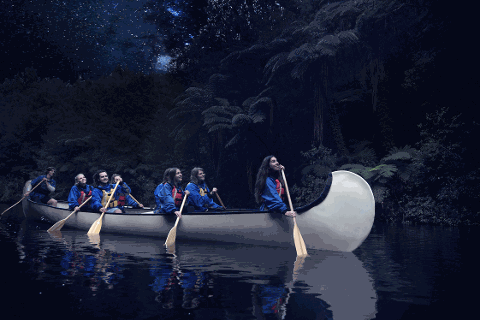 Duración: 2 Horas (aproximadamente)
Ubicación: Lower Kaimai
Código de producto: BK
This tour is great fun allowing you to appreciate the beautiful scenery, birdlife and glow worms from your seat in our Big Kanu.
Taking place at Lake McLaren, it is only a 25 minute drive from Tauranga's CBD. Launch the Big Kanu from the lakes edge and paddle together through the calm waters towards the head of the lake.

A narrow, high-sided canyon is the home to thousands of glow worms scattered like the night starts. Learn about the life cycle and peculiarities of the glow worms from our knowledgeable guides. Our tour departs once a day before sunset so we are able to admire the luminescent glow in full darkness.

The tour is suitable for all ages with no previous experience required.
WHAT TO BRING:
- Warm comfortable clothing
- Casual Footwear
WE PROVIDE:
- Kanu Equipment

- Buoyancy Aid
ADDITIONAL INFORMATION:
This tour can operate in almost all weather conditions. Please see our terms and conditions for more information or contact Waimarino if in doubt.
Minimum 4 persons required.